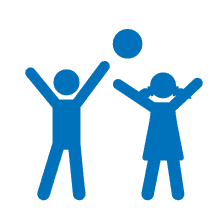 Room to run, climb and play
Our two outdoor play areas in our Wynnum child care centre are spacious and grassy, with lots of shade from beautiful trees. Sandpits and climbing frames invite children to explore, climb and run. Younger children can venture confidently in their own separate play area.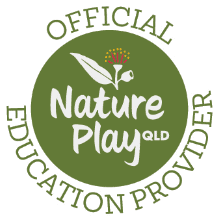 Nature Play Education Provider
Our centre is recognised by Nature Play Queensland as a Nature Play Education provider. We ensure that we are providing all children at our centre with authentic and engaging learning and nature play opportunities while embedding sustainability in our daily practices.

Caring for
Ages 6 weeks to 5 years

Capacity
130 children daily

Approved Kindergarten Program
Address
405 Tingal Road, Wynnum Qld 4178
Hours of care
6.30am to 6.30pm, Monday to Friday
Feel free to drop in anytime to take a tour of our facilities.
We just ask that you let us know you're coming.
Nearby Centres to Wynnum
Mother Duck Carindale
10.7km
Mother Duck Enoggera
25.4km
Welcome to Mother Duck Child Care Wynnum
Our modern child care centre in Wynnum offers a natural environment and home-like atmosphere that provides a sense of belonging to children and their families. Our centre operates using the primary caregiving system for children aged 6 weeks to 3 years, to allow each child and family to form strong stable relationships with their child's primary caregiver. The approach is supported by early childhood research and based on child development and attachment theory. On enrolment, families are given information to support a smooth and positive transition from home to care.
We'll also be providing healthy and nutritious meals in 2021.
Centre Features
At Mother Duck Wynnum, we offer the very best in play-based learning with these additional features to ensure that we put your child first in a beautiful and highly nurturing environment.
Our Kindergarten Aged Children attend Bush Kindy weekly to explore their local community! Bush Kindy provides opportunities for the children to respond positively to challenges and responsibilities, to manage risk, to be adaptable and to cope with change. Active outdoor learning and frequent nature play readily develops learning skills such as, enquiry, experimentation, reflection, the ability to review, communication, problem solving, and enterprising attitude and cooperative learning – just to name a few.

Our Centre's Spacious Outdoor Café is a space where children come together to relax and socialise with their peers, siblings, and educators whilst enjoying a nutritious meal. Our accredited menu has been designed to ensure we provide the children at our centre with healthy nutritious meals daily.

Our accredited Kindergarten Program focuses on supporting children aged between 3-5 years of age to develop 21st Century Skills. These skills include but are not limited to self-awareness, flexibility, innovation, lateral thinking, communication & Social engagement. Our highly qualified Kindergarten team of 7 includes 3 Qualified Early Childhood Teachers, 3 Diploma Qualified educators and 1 Certificate 3 qualified educator. Our Kindergarten Studio is spread over four large spaces, including a research library, Art Artilier, Building Workshop and Outdoor loose parts space, providing children with increased opportunity to develop autonomy as they make choices for their learning.

Image of child at Wynnum means that our educators recognise that our children hold intrinsic value and are deserving of our time, attention, care and commitment to providing a safe place where they can grow as individuals. The children at our centre are viewed as capable and creative, co-contributors in their learning journey. The rights of all children are upheld in all of our daily interactions across the centre, and we encourage children to be part of everyday experiences to develop their skills in being active contributors to the community.
Our Wynnum Team
Miss Monique
Nominated Supervisor & Centre Franchisee
Nominated Supervisor & Centre Franchisee Miss Monique started her Mother Duck career at our Manly centre in the year 2000 and worked as the Early Childhood Teacher and Centre Director. Miss Monique went on to become joint Franchisee of the Cannon Hill centre before establishing Mother Duck Child Care Wynnum. Miss Monique holds a Bachelor of Early Childhood and is a strong advocate for quality outcomes in early childhood education
Miss Teneille
Nominated Supervisor
As the centre's Bush Kindy facilitator & Community Engagement Officer Miss Teneille brings a wealth of knowledge and passion to the centre. Miss Teneille joined the Mother Duck family in the year 2000 and has worked in various roles across our centres. 
Miss Teneille holds an Advanced Diploma in Childcare and a Certificate 3 in Forrest School Leadership and is a strong advocate for children being outdoors within nature.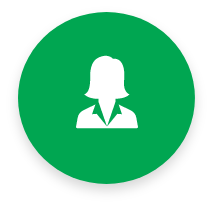 Owner-operated centres for real attention to detail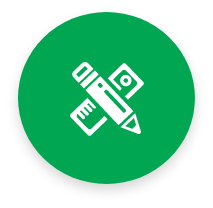 Qualified educators who care about every child's success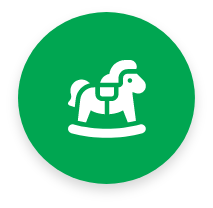 Rooms and play areas that make your child feel welcome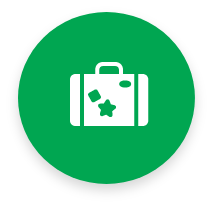 Vaccination policy in place to guide attendance
r
What Other Parents Have to Say
Book a visit
We invite you to visit Mother Duck Wynnum to see the centre and meet our team. Drop by any time, we just ask that you let us know you're coming. If no available time slots are suitable, please Get in Touch with us to arrange another time.