Room to run, climb and play
Our Centre provides a facility for children from Birth to 3 years on Anzac Avenue, with a stand-alone Kindergarten service located on Brewer Street. Our natural outdoor play spaces at both Centres provide opportunities for children to explore, climb and run. Younger children can venture confidently to explore the large play spaces whilst being separate from the older children. The stand-alone Kindergarten facility provides a unique space where we operate a Queensland Kindergarten Approved Service.


Caring for
Ages 6 weeks to 5 years

Capacity
95 children daily (Anzac Avenue)
50 children daily (Brewer Street)

Approved Kindergarten Program
We supply:
Healthy, allergy-friendly lunch and snacks
Nappies
Address
1370 Anzac Avenue, Kallangur Qld 4503, 6 Brewer Street, Kallangur Qld 4503
Hours of care
6.00am to 6.00pm, Monday to Friday
Anzac Avenue

Brewer Street
Feel free to drop in anytime to take a tour of our facilities.
We just ask that you let us know you're coming.
Nearby Centres to Kallangur
Mother Duck Lawnton
5.5km
Mother Duck Bracken Ridge
12.2 km
Mother Duck Eatons Hill
13.3km
Welcome to Mother Duck Child Care Kallangur
We provide early childhood education and care across two closely-situated locations. Each location offers a different experience and choice for families. At Anzac Avenue, we enrol children from birth to three years old. The Centre fosters a sense of community with the studios facing a naturally-landscaped playground area and a "restaurant" space for children to relax and enjoy our chef-prepared meals. Our Brewer Street Kindergarten Studio provides large, natural paly spaces along with well resourced indoor studios to promote inquiry-based learning to prepare our children for formal schooling.

Centre Features
At Mother Duck Kallangur, we offer the very best in play-based learning with these additional features to ensure that we put your child first in a beautiful and highly nurturing environment.
We have a qualified Chef, Renee, who works full time in the kitchen cooking all the meals across the centre.

We run a Yoga program each Tuesday to the children in each studio, from nursery all the way to our Kindergarten (This is free of charge to all families of the children who attend Tuesday's)

Our service is split over two centres. Our centre on Brewer Street is a designated Kindergarten service which runs our full kindergarten program. It has spacious natural outdoor play areas and rich learning environments within.

We have a designated "Restaurant" room that the children have access to at all times from 8am-4:30pm. We recognise that all children aren't hungry at the same time each day and their routines all look different from one another. By having this restaurant open and accessible to all children at all times throughout the day, they are able to start self-regulating and recognising their needs. Children progressively access this area for meals when they are hungry, this is supported by our team of dedicated educators.
Our Kallangur Team
Miss Amanda
Centre Franchisee and Nominated Supervisor
Amanda joined the Mother Duck family in 2003 as a support educator at the age of 17. In 2011, Amanda came to Mother Duck Kallangur as a Nominated Supervisor, eventually becoming a Franchisee in 2012. Throughout this time, she has had her own two beautiful daughters who have been a part of the Mother Duck Kallangur family. Amanda has a strong passion for Early Childhood Development and education and genuinely believes in providing opportunities for children to play and explore to promote critical thinking, but most importantly, creating a safe haven for children to get away from the rush of society, slow down, and just "be".
Miss Tayla
Nominated Supervisor Anzac Avenue
In 2017, Tayla joined the team at Mother Duck Kallangur while looking to pursue a career working alongside children. She completed both her certificate and diploma during this time, working her way up from starting as an assistant, to being a lead educator and now as a Nominated Supervisor in the office here at Kallangur. She is passionate about building positive relationships with not only the children but their families too. Tayla recognises the importance of these relationships and wants to help create and support the children in feeling as though Mother Duck Kallangur is a safe place away from home.
Miss Emma
Nominated Supervisor Brewer Street
Emma has two gorgeous sons, who helped her realise her passion for early childhood education.
Emma began her career in childcare in 2010, joining Mother Duck Kallangur in 2015. She holds a Certificate III and Diploma in Early Childhood Education and Care.
Emma loves painting, sewing and spending time outdoors. She brings laughter and creativity
to the Mother Duck family, sharing her enthusiasm with children and educators alike.
Emma is also a dedicated advocate for recycling, helping Mother Duck Kallangur become recognised as Runners Up in the 2016 Regional Recycler Competition.
Miss Kellie
Educational Leader
I started my career in childcare in 2014 and hold my Diploma of Early Childhood Education and Care. In 2021 I was offered the opportunity to join the team at Anzac Avenue as the Educational Leader.
Having 3 young children of my own, I hold children's emotional, physical and social development in the highest regard and prioritise mentoring educators in ensuring all of these needs are being met. I have a passion for leading the team to build trusting and secure relationships with children and families.
Through experience and further studies, I intend to continue to grow my knowledge around children's health and nutrition, which I aim to see implemented and embedded into the daily program at the centre.
Miss Tania
Educational Leader
Tania's Mother Duck journey began in 2012 after she moved from her home country New Zealand. Only six months after she arrived in Australia, Tania had the urge to share her passion for children and their learning and studied her certificate 3 in Early Childhood Education, continuing onto her Diploma immediately after. In 2019, she was provided with an amazing opportunity to share her vast skills and knowledge with other educators as Kallangur's Educational Leader alongside Miss Kirsty. Working primarily on the curriculum at our Kindergarten Service, Tania's strength lies with mentoring the team and sharing her love of nature, culture and 21st-century life skills with the children and their families.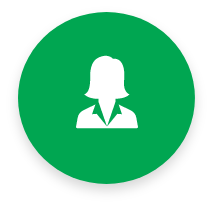 Owner-operated centres for real attention to detail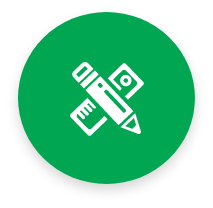 Qualified educators who care about every child's success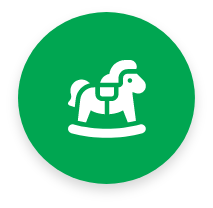 Rooms and play areas that make your child feel welcome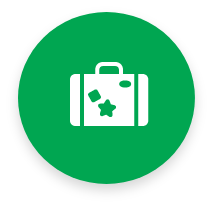 Vaccination policy in place to guide attendance
r
What Other Parents Have to Say
We invite you to visit Mother Duck Kallangur to see the centre and meet our team. Drop by any time, we just ask that you let us know you're coming.
Or if you can't make it in, send through any questions you have and we'll get back to you within 24 hours