Room to run, climb and play
Our two outdoor play areas in our Manly child care centre are spacious and grassy, with lots of shade from beautiful trees. Sandpits and climbing frames invite children to explore, climb and run. Younger children can venture confidently in their own separate play area.


Caring for
Ages 15 months to 5 years

Capacity
75 children daily

Approved Kindergarten Program
We supply:
Meals (morning tea, lunch, afternoon tea, fruit bowl available all day)
Sunscreen
Wipes
Your child will need:
Nappies
Cot Size Sheets
Bucket Hat
Address
59 Manly Road, Manly Qld 4179
Hours of care
6.30am to 6pm, Monday to Friday
Feel free to drop in anytime to take a tour of our facilities.
We just ask that you let us know you're coming.
Nearby Centres to Childcare Manly
Mother Duck Carindale
10.1km
Mother Duck Enoggera
25.4km
Welcome to Mother Duck Child Care Centre Manly
We provide a unique experience in early childhood education and care, set within a homelike environment. Our rooms in our Manly child care centre are carefully planned to be nurturing, safe, and well resourced, along with open outdoor spaces to support the learning of all children. Our team of dedicated educators believes that it takes a village to raise a child and intentionally support their families in their parenting journey.
We'll also be providing healthy and nutritious meals in 2021.

Centre Features
At Mother Duck Manly, we offer the very best in play-based learning with these additional features to ensure that we put your child first in a beautiful and highly nurturing environment.
Our spacious outdoor Café is a space where children come together to eat with their peers, siblings, and educators. We have a menu designed and approved by an accredited dietitian to ensure we provide healthy, nutritious meals daily to children. This includes morning tea, lunch, afternoon tea and fresh fruit throughout the day. We cater to all allergies and special dietary requirements.

At Mother Duck Manly there is so much more than meets the eye. We have a large natural outdoor space for children to run and play. We also have quiet spaces where children can read a book, discover nature, or spend time chatting with a friend. We encourage the children to explore their learning using loose parts, which aims to promote children's large and small muscle skills, collaboration and imagination. Our outdoor learning environment also includes a sandpit, mud pit and mud kitchen, expansive and varied climbing equipment, a giant timber tee-pee and much, much more.

We have a Ginger Sports Coach who attends our Centre weekly. This physical program aims to provide the children with foundational ball skills and an insight into the team sport of soccer. In addition to the physical benefits, the children learn a wide range of skills including how to work in a team and problem solve. Costs for the program are included in the Centre fees.

Zen Ed Mindfulness for ages 3+ also visit us weekly. The mindfulness sessions provide children with the opportunity to learn more about their mind, body and feelings. Children are introduced to strategies to help foster their sense of emotional wellbeing. Costs for the program are included in the Centre fees.

Our accredited Kindergarten Program focuses on supporting children aged between 3-5years of age to develop 21st Century Skills. These skills include but are not limited to self-awareness, flexibility, innovation, lateral thinking, communication and social engagement. Our highly qualified kindergarten teachers and educators work together with the children in small groups to tailor children's learning. The Studio works across three large spaces, providing children with increased opportunity to develop autonomy as they make choices for their learning.

As a community we aim to support and care for one another, one way we can do this is by supporting our local businesses and organisations. We have been involved in many community events such as Pyjama Day Foundation, supporting families in their times of need, collecting bread tags, supporting R U OK Day and many other community groups. We are involved in events such as these to help teach the children about how they can be active participants in the community and socially responsible citizens.
Our Childcare Manly Team
Miss Hannah
Nominated Supervisor, Education Leader & Centre Franchisee
Miss Hannah is the centre's Educational Leader and has over nine years' experience in the early childhood field. She commenced her professional journey with Mother Duck Child Care at our Cannon Hill centre in 2011 and transferred to Mother Duck Child Care Wynnum when it opened in 2014. Miss Hannah has a passion for delivering educational programs that provide quality outcomes for children, by providing meaningful, rich and engaging experiences.
Miss Kate
Nominated Supervisor
Miss Kate began her Mother Duck journey at our Wynnum centre in 2014. In 2019, she moved to our Manly centre after the birth of her third child.
Miss Kate brings over 10 years of early childhood experience to her role and holds a Diploma in Children's Services. She is passionate about providing children with a fun, safe and clean environment where they can express their own needs, interests and learning styles.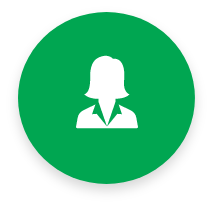 Owner-operated centres for real attention to detail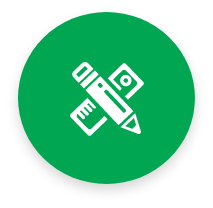 Qualified educators who care about every child's success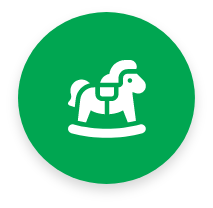 Rooms and play areas that make your child feel welcome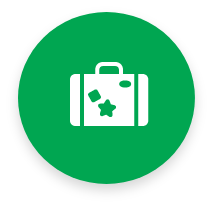 Vaccination policy in place to guide attendance
r
What Other Parents Have to Say
Book a visit
We invite you to visit Mother Duck Childcare Manly to see the centre and meet our team. Drop by any time, we just ask that you let us know you're coming. If no available time slots are suitable, please Get in Touch with us to arrange another time.