Room to run, climb and play
Our two outdoor play areas at Bracken Ridge child care centre are spacious and grassy, with lots of shade from beautiful trees. Sandpits and climbing frames invite children to explore, climb and run. Younger children can venture confidently in their own separate play area.


Caring for
Ages 6 weeks to 5 years

Capacity
156 children daily

Approved Kindergarten Program
Your child will need:
Morning Tea, Lunch and Afternoon Tea
Address
96 Barrett Street, Bracken Ridge Qld 4017
Hours of care
6.00am to 6.00pm, Monday to Friday
Feel free to drop in anytime to take a tour of our facilities.
We just ask that you let us know you're coming.
Nearby Centres to Bracken Ridge
Mother Duck Lawnton
10.0km
Mother Duck Eatons Hill
11.0km
Mother Duck Kallangur
12.5km
Welcome to Mother Duck Child Care Bracken Ridge
Our Bracken Ridge team believes in building warm, trusting relationships with each child and family, as well as our local community. We pride ourselves on our commitment to the children in our care and work to develop a positive disposition to lifelong learning. Our programs, from the nursery through to our kindergarten, provide children with the opportunities and experiences to foster individual learning and development as they progress through their years.

Centre Features
We are passionate about supporting the physical wellbeing of your child. We provide incursion programs being Yoga, Music and Soccer at no extra cost to families with our qualified coaches. Our dedicated educator team has a diverse range of skills including dance teachers, gymnastics coaches, music teachers, swimming teachers, musicians, seamstresses and professional sailors, sharing these skills with the children.

"Children need to see the outcome of their recycling and being sustainable, it can't just be talked about". Miss Vick Mother Duck Bracken Ridge Educator. We encourage a sustainability program that makes sense to young children, where they can see the result of their hard work, not just a collection point for recyclables that never get used or somewhere where children can't see the process.

We provide dining spaces that encourage relaxed, progressive, and joyful mealtimes, where your child will share their eating experiences with educators and peers. Your child will be involved in setting the table, plating up food, washing dishes, and re-setting the table for the next child, building key social responsibility skills like respect, care, and consideration of themselves and others.

We provide a government approved and accredited Kindergarten Program for children aged between 3-5 years of age. Our program is supported by the Reconfiguring Quality Project led by our chief curriculum officer Dr. Deborah Harcourt, sharing her extensive knowledge and experience working alongside children across the world. Our current program is driven by an inquiry led by Dr. Deborah Harcourt into 'Play as a vehicle for understanding, practicing and enacting social responsibility'.

At Mother Duck Bracken Ridge, we offer free flowing indoor/outdoor environments at all times throughout the day for your child. Each studio has their own spacious indoor and outdoor environment that inspires your child to learn through play, empowered with decision making, implementation of their ideas and inquiries of learning. Your child is able to connect with nature and explore with wonderment, complimented with engaging and challenging resources. Our outdoor environments include sandpits, mud kitchens, vegetable gardens, loose parts, construction, obstacle courses and quiet relaxing areas to rest, retreat and unwind.

Our nurturing and spacious Infant Studio caters for children from 6 weeks of age. We have a large tranquil outdoor space with natural trees and gardens, where you can see and hear the birds chirping. Our separate air-conditioned sleep/rest environments ensure we support your child's individual routine. Our Educators pride themselves in going above and beyond to ensure our littlest citizens feel safe and secure, while fostering relationships and connections to enable your child to thrive beyond five. Our Infant team are always available from 6am-5.45pm every day to provide continuity of excellence in care and education.
Our Bracken Ridge Team
Miss Megan
Nominated Supervisor & Centre Franchisee
Miss Megan has strong ties to Mother Duck Bracken Ridge and was working at the centre when it first opened in 2010. Since then, Miss Megan has extended her experience by working at both Eatons Hill and Manly Mother Duck centres before returning to Bracken Ridge as joint Franchisee. Miss Megan also has strong community and family values.
Miss Gabrielle
Nominated Supervisor & Centre Franchisee
Miss Gabrielle was introduced to the Mother Duck family as a parent in 2004. Drawn to the authentic, caring and holistic philosophy of Mother Duck Child Care, Miss Gabrielle began working at our Kallangur centre in 2006. She joined Mother Duck Bracken Ridge when the centre expanded in 2012.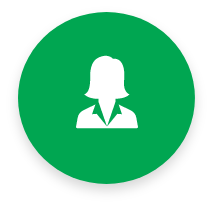 Owner-operated centres for real attention to detail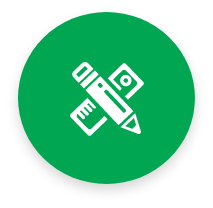 Qualified educators who care about every child's success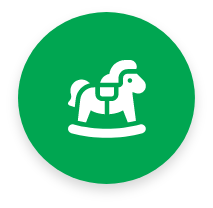 Rooms and play areas that make your child feel welcome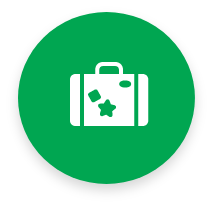 Vaccination policy in place to guide attendance
r
What Other Parents Have to Say
Book a visit
We invite you to visit Mother Duck Bracken Ridge to see the centre and meet our team. Drop by any time, we just ask that you let us know you're coming. If no available time slots are suitable, please Get in Touch with us to arrange another time.