Room to run, climb and play
Our three outdoor play areas at our Gaythorne child care centre are spacious and grassy, with lots of shade from beautiful trees. Sandpits and climbing frames invite children to explore, climb and run. Younger children can venture confidently in their own separate play area.


Caring for
Ages 6 weeks to 5 years

Capacity
110 children daily

Approved Kindergarten Program
We supply:
Healthy, allergy-friendly lunch and snacks
Nappies
Address
23 Heliopolis Parade, Gaythorne Qld 4051
Hours of care
6.30am to 6.00pm, Monday to Friday
Feel free to drop in anytime to take a tour of our facilities.
We just ask that you let us know you're coming.
Nearby Centres to Gaythorne
Mother Duck Enoggera
2.1km
Mother Duck Eatons Hill
10.7km
Mother Duck Bracken Ridge
16.4km
Welcome to Mother Duck Child Care Gaythorne
We provide rich educational programs for children and are committed to providing a support network for busy working families. Our Gaythorne child care centre acts as an extension of the home. We maintain ongoing links within the community through our centre programs. Our literacy-enriched program is enhanced with the support of the local library and our local school connections ensure that children in our Kindergarten program transition successfully into their preparatory year.

Centre Features
We run a yoga program each week on a Tuesday which all children across the centre from nursery to Kindergarten have access to. This is at no extra cost to families.

Our qualified Chef Adam works five days and prepares all the centre meals. A family man himself, Adam feels very strongly about getting the children involved in the kitchen and building a positive relationship with food.

Our large open studios allow for uninterrupted play and exploration to enhance learning. These spaces provide children with the opportunity to discover their interests while providing a degree of challenge.

We have a partnership with the Mitchelton library who will come and hold story time with the children once a month.
Our Gaythorne Team
Miss Kaylie
Nominated Supervisor & Centre Franchisee
Miss Kaylie began working for Mother Duck at the Kallangur centre in 2006. In 2016, having gained 11 years' experience working with children, and over 5 years' management experience, Miss Kaylie became the Nominated Supervisor at Gaythorne. Her extensive experience has equipped her with diverse skills to lead her team of educators. Together, they provide programs that are committed to developing children's holistic learning, building collaborative partnerships with families in the process.
Miss Daneiren
Nominated Supervisor
Miss Daneiren started at Mother Duck Gaythorne in 2010, working as an Educator for nine years before becoming an Educational Leader and Nominated Supervisor.
Miss Daneiren plays a key role in supporting families as they leave their children in care. She is passionate about creating opportunities during early childhood to support the development of resilient, confident future leaders.
Miss Daneiren is joined at Gaythorne by her twin sister Aerryn.
Miss Aerryn
Educational Leader
Miss Aerryn started with Mother Duck when she was 17, planning only to stay a few months. Instead, she discovered a true passion for early childhood education, and worked her way from a role as casual float to Educational Leader.
Miss Aerryn holds a Diploma in Early Childhood Education and Care. She continues to help out on the floor, creating environments where children can confidently express their true, authentic selves.
Miss Aerryn is joined at Gaythorne by her twin sister Daneiren.
Miss Keisha
Nominated Supervisor
Miss Keisha started here at Mother Duck Gaythorne in 2009 as an assistant educator, over the past 12 years she has developed a strong passion for advocating for children's rights, she believes all children should be respected, loved and cared for the way we would care for our elderly parents. Miss Keisha is a mother to two daughters who both attended the centre.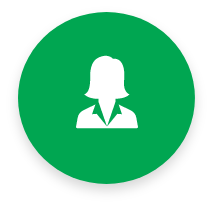 Owner-operated centres for real attention to detail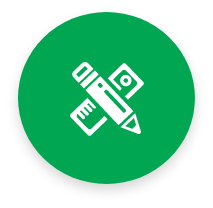 Qualified educators who care about every child's success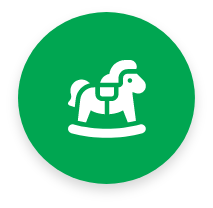 Rooms and play areas that make your child feel welcome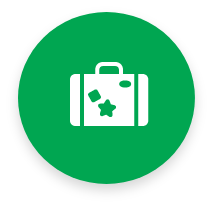 Vaccination policy in place to guide attendance
r
What Other Parents Have to Say
Book a visit
We invite you to visit Mother Duck Gaythorne to see the centre and meet our team. Drop by any time, we just ask that you let us know you're coming. If no available time slots are suitable, please Get in Touch with us to arrange another time.