Room to run, climb and play
Our four outdoor play areas in our Eatons Hill child care centre are spacious and grassy, with lots of shade from beautiful trees. Sandpits and climbing frames invite children to explore, climb and run. Younger children can venture confidently in their own separate play area.


Caring for
Ages 6 weeks to 5 years

Capacity
113 children daily

Approved Kindergarten Program
Your child will need:
Morning Tea, Lunch and Afternoon Tea
Address
Shop 1, 6-12 Eaton Central, Bunya Park Drive, Eatons Hill, 4037
Hours of care
6.30am to 6.30pm, Monday to Friday
Feel free to drop in anytime to take a tour of our facilities.
We just ask that you let us know you're coming.
Nearby Centres to Eatons Hill
Mother Duck Lawnton
7.9km
Mother Duck Gaythorne
10.7km
Mother Duck Bracken Ridge
11.0km
Welcome to Mother Duck Child Care Eatons Hill
Our educators are dedicated to providing each child with positive experiences from the moment they arrive at our Eatons Hill child care centre through to the moment they leave. Our programs are designed to be engaging and build success for life. We take pride in providing a consistent and nurturing environment that establishes deep connections with children and with their families.
Centre Features
Image of child at Eatons Hill means that our Educators recognise that our children are capable and inquisitive and are deserving of our commitment to their care and education. We are dedicated in providing safe and secure environments where our children can grow as the unique individuals that they are. The rights of all children are upheld in all of our daily interactions across the centre.

We offer Yoga, Music and Movement and Sport Sessions across the week. Our qualified coaches provide opportunities for our children to participate in additional lessons to enhance their development, these provide children with the opportunity to explore and investigate areas within themselves that create confidence, perseverance and creative expression to explore their skills and self-identity further.

Our Approved Kindergarten program focuses on supporting children ages 3-5 years to develop 21st Century Skills. These skills include but are not limited to problem solving, kindness, compassion, decision making and collaboration. Our highly qualified Kindergarten Team of 7 includes 3 Early Childhood Teachers, 2 Lead Educators and 2 Assistant Educators across the week. Our Kindergarten Studio includes key languages such as clay, transient art, mark making and construction. This allows for the children to develop skills that create autonomous leaners who feel a sense of belonging and wellbeing through play as a vehicle to learning.

Here at Mother Duck Eatons Hill, we provide an 8 place Infant Studio with two Educators. The Infant Studio has a separate sleep/rest environment, an outdoor atrium and an outdoor play space. Our small Studio provides our infants with safe and secure relationships with their primary caregivers. There will always be one Educator from Infants between the hours of 7am and 5:30pm to provide continuity of care.

We offer free flowing indoor/outdoor environments at all times throughout the day for all children. Our practices allow children to stimulate their own learning abilities and social interactions. The children are involved in decision making, implementation of ideas and inquiries and cooperative learning. As a result, the children's increased confidence to share ideas, verbalise knowledge and contribute in both individual and group experiences enhance the children's social and emotional wellbeing. It creates opportunities for children develop new areas of expertise, develop new relationships and a chance to investigate new and unfamiliar experiences.

We are proud of the longevity of our Educators. We have an array of Early Childhood Educators that have been with Mother Duck for between 5 to 30 years. With this we are able to form strong bonds with families over different generations. Educators have returned to work after maternity leave bringing their own children along to be part of our Mother Duck Family, this is a reflection of the quality of staff, supportive working environment and sense of community Mother Duck Eatons Hill pride themselves on.
Our Eatons Hill Team
Miss Katy
Nominated Supervisor & Centre Franchisee
Miss Katy has been part of the Mother Duck family since the company was founded in 1990. In 2007, Miss Katy became Franchisee at Eatons Hill. Miss Katy is focused on quality and dedicated to supporting families. She is recognised by the local community as providing years' of service in providing quality care and education for children and families to Eatons Hill and the surrounding area.
Miss Mel
Nominated Supervisor & Centre Franchisee
Miss Mel began her Child Care career in 2000 and in 2016 joined the Mother Duck Team at Petrie. Miss Mel transferred to Mother Duck Child Care Eatons Hill in January 2018 as the Nominated Supervisor. Miss Mel holds her Advanced Diploma in Children's Services and is a strong advocate for the rights of the Children.
Miss Amberley
Educational Leader
Miss Amberley has been part of the Mother Duck Family since 2017. Miss Amberley has worked as a Kindergarten Teacher at Mother Duck for 3 years and then she commenced her role as Educational Leader in 2020.
Miss Amberley is passionate about mentoring educators in child development. And providing children with opportunities to provide their full potential.
She has over 20 years experience working in education and holds her Bachelor of Education. Miss Amberley is currently studying Psychology and Social Science.
Miss Ashley
Nominated Supervisor and Assistant Educational Leader
Miss Ashley has worked for Mother Duck for 5 years, she holds her diploma in Early Childhood Education and is working towards her Bachelor of Early Childhood teaching. She has worked in the Kindergarten Studio delivering the Kindergarten program for 3 years and commenced her role as Nominated Supervisor and Assistant Educational Leader in 2021.
Miss Ashley is passionate about providing rich, authentic opportunities for children to excel through their development in all areas of learning.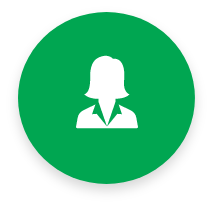 Owner-operated centres for real attention to detail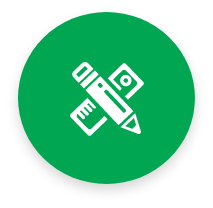 Qualified educators who care about every child's success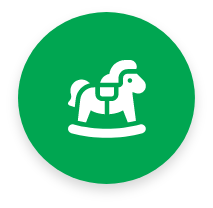 Rooms and play areas that make your child feel welcome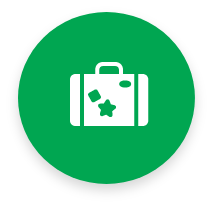 Vaccination policy in place to guide attendance
r
What Other Parents Have to Say
Book a visit
We invite you to visit Mother Duck Eatons Hill to see the centre and meet our team. Drop by any time, we just ask that you let us know you're coming. If no available time slots are suitable, please Get in Touch with us to arrange another time.